CHANNEL MARKETING - GETTING YOUR MESSAGE HEARD IN A NOISY WORLD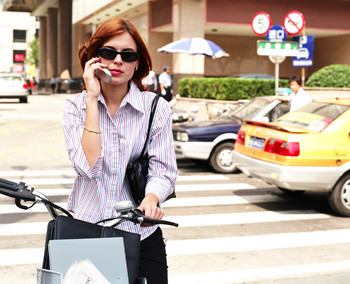 Deep-sixing the horizontal approach and going vertical
Marketing has run amok! In case you haven't noticed, you're being bombarded night and day-at work, at home, in your car, everywhere-with overt and subliminal marketing messages, all in an effort to shape your pre-purchase mentality so that when you're in a buying frame of mind, you'll favor a specific brand.
So, here's a question. What do AOL, Safety-Kleen Systems, Wal-Mart, Checkers Drive-ins, Jackson Hewitt Tax Service, Goodyear Tires, Pepsi Cola, Visa, and a wealth of other companies have in common? Well, they're all sponsors of NASCAR as are many other of America's best-known, and some not-so-well-known companies. Now the second most popular spectator sport in America (behind the NFL), NASCAR reaches hundreds of millions of fans annually, holds 17 of the 20 most highly attended events in the United States, broadcasts in more than 150 countries, creates more than $5 billion of television exposure for its sponsors, and has 75 million loyal followers who buy in excess of $2 billion annually of NASCAR licensed products.
Wow! That, my friends, is a marketing juggernaut (one sportswriter calls it "marketing on steroids") and a NASCAR vehicle that's covered bumper to bumper with sponsor messages and advertisements conveys the perfect metaphor for how difficult it is to get your agency's voice heard in a world that's totally saturated with marketing messages. That's the playing field on which your agency, with its modest advertising budget, is competing for visibility.
Add to this scenario the fact that, in many cases, insurance is perceived as an unwanted evil but necessary expenditure, and the plethora of mass marketing efforts to sell insurance only serve to cheapen its value proposition. They largely create a commodity image, leading agents to low-potential, nonqualified, high-turnover, and pricesensitive customers. Another major entrapment of mass marketing is that, because of time and resource constraints, the agent is by default reduced to the role of transaction completer rather than professional counselor and advisor.
So, with that backdrop, here's another question: How do you position your agency's advertisement and message as the one to be remembered on that "wallpapered" NASCAR vehicle? At Polestar's Producer Development Programs, we teach insurance sales professionals sound sales principles built on the premise that exceptional service prevails when it's delivered proactively, consistently and with integrity; and we have an answer to that question: Try "deep-sixing" horizontal marketing strategies and "getting vertical" with your thinking.
Thinking vertically
Thinking vertically can be viewed as creating a personalized marketing system by reaching out and captivating a limited group of high potential clients who recognize and value what you have to offer. In other words, the average agency or broker is better served by a more deliberate, less expensive, carefully targeted marketing effort that sells you to the people you want to be sold to, thereby affording you the time to provide truly exceptional service to your existing clients. The quid pro quo is that these clients will be truly worthy of your time, attention and professional support.
We call this approach "Channel Marketing" and that simply means identifying a niche or market in which you want to compete, developing an expertise in that specific realm, and specializing in providing the risk management needs of that market. Perchance you think this approach will detrimentally narrow your scope and limit your economic opportunities, remember that specialization has a "snowball effect": As your proficiency in and exposure to your industry segment evolves, so will your reputation. Alliances within your market segment will be created. Your market toehold can easily become a foothold, even a monopoly, if you are focused and disciplined in your channel marketing approach. Also, many underwriters today are exploiting "specialty" strategies and identifying the most profitable market segments and SIC codes within those segments. This emphasizes your need to understand your markets' various strategies and underwriting appetites. Aligned correctly, this can engender a powerful long-term marketing momentum.
Another way of looking at channel marketing is viewing oneself as a specialist rather than a generalist. Specialists in any profession equate to credibility. Flip the coin and we've all heard the tongue in cheek definition of a generalist: one with knowledge a mile wide and half an inch deep. No one, I'm sure, would go to a general practitioner for heart surgery. Specialization and market segmentation is employed everywhere-the foods we eat, the cars we drive, the homes we live in, the vacations we take, the movies we watch, the doctors we choose. And each specialization is targeted to a market segment to address that market's need. Be part of it!
Good specialists also have time (make the time) to focus on their clients. They operate with a qualitydriven, not quantity-based, mindset and have the confidence that customers will be more receptive because of their demonstration of knowledge of the customer's business and its economics.
Developing a strategy
Here are some other tips on developing yourself as a specialist and developing a channel marketing strategy for you agency:
* Your selection of a target market should obviously depend on your interests. Look in the mirror and do a self-evaluation. Remembering that many insurance purchasers are skeptics who view you as one whose commission interests overshadow their insurance coverage needs, channel marketing success will depend on your sincere desire to learn the segment's economic, strategic, and business issues and to distinguish yourself as a knowledgeable risk manager.
Hint: Do your research. Analyze your channel's historical market trends and needs, especially financial trends. Also, determine what markets and carrier programs are available and get a feel for average premiums to ensure that your targets will be large enough.
* Selecting a target market is only step one; determining how to gain access can be more difficult. What we teach at Polestar is "inverted thinking." It's a concept that will separate you from the pack. Inverted thinking involves reversing the sales process logic. Conventional logic: Make a sale first; build a relationship later. Inverted sales logic: Build a relationship with selected prospects and support it with service initiatives traditionally associated with post-sale account management. Sales opportunities will then develop as your value to those relationships becomes more evident and entrenched.
Hint: Construct a straightforward personal marketing effort that will provide your prospects with enough information to make an educated decision about who you are and what you do. Whether using preapproach letters, newsletters or other access techniques, your message should be crisp, convey professionalism, specialization, and your desire to provide a service, not sell a product.
* Give careful thought to your centers of influence. A center of influence is "an individual or organization with strength of character and recognized leadership in your channel market." These may be existing associates of yours within your community; civic, religious, or educational leaders with whom you share a friendship; or possibly members of clubs or groups to which you belong. These networking opportunities tend to be respected, successful, and progressive business or community leaders. The conventional wisdom is that as you affiliate and circulate within their spheres of influence, and as you learn from them and gain your own level of expertise, you too will share in the respect they've earned. Your relationship with centers of influence within your channel market will ultimately decide your level of acceptance and integrity within their industry.
Hint: When contacting centers of influence for an informal meeting, make sure to let them know that the purpose is for an interview and that you are not trying to sell them anything. State up front that you consider them to be knowledgeable and influential in the industry and as you build your specialty, you would be proud to have them as a resource. And, don't forget the thank you letter!