Merck-Medco Prescribes Coverage, Targets Pros, Consumers in 1st Ads - marketing strategy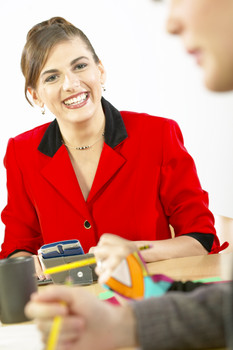 Merck-Medco, Merck's pharmaceutical care division, will break the first part of a round of trade and consumer print ads this week touting cost-effectiveness and convenience.
The campaign is the first consumer effort for the division, which was formed in 1993. Merck previously folded a number of acquistions into M-M, which has morphed into a self-styled "pharmaceutical care company'
Four print executions, breaking in July issues of Forbes, For tune, Chief Executive and others use the tag, "Live life well." Agency Margeotes Fertitta + Partners, New York, handles.
Three ads are geared to professionals, targeting CEOs and human resources execs, while one is aimed at consumers.
One ad shows a beleaguered exec with the handwritten head-line, "So first I get to tell the boss our drug costs are going up. Then I tell the staff their benefits are going down." The consumer ad shows four girls with the headline, "Three cases of asthma. Two nasty bouts of strep throat. One great prescription plan. Zero worries"
A second wave of ads is likely to start around January, pending the response, said Sandy Peterson, svp-health business at M-M.
Peterson said the business is arcane to most people, though that has changed in the last 3-5 years.
"We need to have a direct link with consumers," she said. "Right now our goal is not just to differentiate from the others, but to create awareness'
Besides serving Merck-Medco's own business purposes, more significantly, the initiative signals the growing influence of pharmaceutical care service providers in the industry and among consumers as drug costs have quickly become much more scrutinized.
Though Merck-Medco calls itself a pharmaceutical care company, it's best known as a PBM, or prescription benefit manager, which generally partners with managed care providers for pharmaceutical benefits. M-M is the first such company to launch an ad campaign.
The campaign will also seek to unify M-M. Previously, the unit had operated with three names and logos until it was recently rebadged as Merck-Medco.