News briefs/directmag.com - includes multiple articles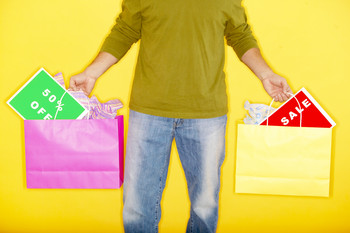 A PENNSYLVANIA COMPANY has agreed to refund money to consumers whose credit cards it allegedly charged without authorization, according to the Pennsylvania Attorney General's Office. Villanova LTD agreed to refund the consumers in a deal it reached with the AG's office. Villanova, which could not be reached at press time, admitted no wrongdoing in the agreement. Investigators said that from 1998 to 2001 Villanova marketed buyer's club memberships offering discounts on a number of products. Consumers would call a toll-free number to order a product they saw advertised in an infomercial, said the AG's office. If the consumer used a credit card, the company would then try to upsell by offering a free trial membership to the club. If consumers agreed, they were required to cancel within 30 days or their credit cards would be billed on an ongoing annual basis. The yearly fee ranged from $79.99 to $89.99. Consumers complained they were not told they had to cancel to avoid being charged, according to a statement by Attorney General Mike Fisher. In other cases, consumers were billed for the memberships even though they rejected the free offer.
MONSTER.COM named Carole Johnson senior vice president of marketing. She will oversee all the job search site's marketing activities, including its search for a new ad agency of record. Previously she was with the Gillette Co. for 22 years, most recently as vice president of business services and commercial operations for North America.
6/4
THE FEDERAL TRADE COMMISSION surprised direct marketers by speeding up telephone registration for its national do-not-call registry. The rollout that was to occur over eight weeks this summer will be cut down to two weeks during this month. Phone registration began July 1 for consumers west of the Mississippi River, including Minnesota and Louisiana; the rest of the country was set to begin a week later. The phased rollout was initially planned to prevent too many calls coming in on one day, said an FTC spokesperson. However, the agency's contractor, AT&T Government Solutions, said it could handle the call volume.
ROARK CAPITAL GROUP, of Atlanta, acquired direct mail co-op marketer Money Mailer LLC. Neal Aronson, founder and managing partner of Roark, was named chairman of the board of Garden Grove, CA-based Money Mailer. Godfred Otuteye will continue as Money Mailer's president and CEO.
6/3
RETURN PATH, an e-mail change of address service, acquired Assurance Systems Inc. Financial terms were not disclosed. Assurance Systems, founded in November 2002, markets technology to ensure the deliverability of e-mail campaigns. Return Path also recently acquired the e-mail consulting arm of GasPedal. Andy Sernovitz, CEO of GasPedal, will become general manager of Return Path's consulting operation.
CATALOG SALES INCREASED an average of 9.24% a year between 1998 and 2003 - but industry employment rose only 3.71% a year over that time, according to a new survey from the Direct Marketing Association. In the study, "Economic Impact: U.S. Direct and Interactive Marketing Today," the DMA estimated last year's U.S. catalog sales at $125.8 billion. Sales are projected to increase 5.6% this year, to $132.8 billion. But the number of workers in the catalog industry is expected to dip from 529,000 in 2002 to some 528,000 this year.
5/30
MAILERS' GROUPS expressed support for Postmaster General Jack Potter's latest recommendations to the President's Commission on the U.S. Postal Service. One area with strong support was Potter's proposal that the USPS be allowed to close post offices and mail processing facilities "without constraint from outside influences." This would save "millions of dollars because most mail today is moved by truck, and many of the existing facilities were built at a time when most mail was moved by rail or plane," said Bob McLean, executive director of the Mailers Council. Potter also proposed reworking the collective bargaining process to put all benefits - including health, leave and retirement - on the table, and letting the USPS Board of Governors set prices according to changing market conditions.
ASK JEEVES INC. sold its Jeeves Solutions Inc. software unit to Kanisa Inc. for $4.25 million. The sale, consisting of $3.5 million in cash and a one-year promissory note for $750,000, was expected to close this month. Kanisa, of Cupertino, CA, markets enterprise software used to personalize customer service sites. The sale will allow Emeryville, CA-based Ask Jeeves to focus on its Web search business, according to a company statement.
5/29
THE READER'S DIGEST ASSOCIATION INC. offered Bank One credit cards to readers of its Taste of Home, Birds & Blooms and Family Handyman magazines. Among the incentives for Taste of Home and Birds & Blooms readers were free shipping and discounts from the firm's Country Store catalog and Web site. Discounted vacation packages and travel news from Reader's Digest's World Wide Country Tours also were offered. The Pleasantville, NY-based publisher has a total of 7.6 million subscribers. Bank One serves 50 million credit cardholders.
TWO MAGAZINE SUBSCRIPTION FIRMS SETTLED A LAWSUIT filed against them by a consumer. But the deal may collapse if a check is not received soon. R.D. Spaletto Enterprises Inc. and Budget Marketing Inc. agreed to pay a small amount of money to Danny J. Vogelsang, according to Vogelsang's attorney Mitchell Stoddard, of the St. Louis firm Consumer Law Associates. Stoddard, who declined to specify the dollar amount, said his client will pursue the case if the sum covering his client's losses and his own fees is not received soon. Eric F. Kayira, attorney for the defendants, did not return calls from a reporter. In the suit filed in February, Vogelsang sued the subscription firms, alleging Des Moines, IA-based Budget Marketing sold him an ongoing magazine subscription last May for $40 a month by promising him he would receive a watch. That September, he directed his bank to stop releasing funds for payment after being told by the firm the subscription would run for five years and he could not cancel, according to the complaint filed with the U.S. District Court for the Eastern District of Missouri. Danville, CA-based Spaletto, using the name Publishers Renewal Service, then started calling Vogelsang to collect without disclosing, as required by law, that this was its intent, the complaint alleges.